Is your garden in bad form and looking to add some mulch delivery at your place to make it grow? The Mulch and Wood Co can help you by providing you with the best quality mulch delivery in Melbourne. Our qualified team will examine your ground, suggest the best mulch needed, and we will deliver the quality mulch. Because the first impression someone gets from your surrounding is from your garden.
Mulch is any material put to the soil surface to protect or improve the area it covers. Mulching is a natural phenomenon. With fallen leaves, needles, twigs, fragments of bark, dead flower petals, fallen fruit, and another organic residue, nature produces huge quantities of mulch regularly.
It's important to get the right mulch delivery, and The Mulch and Wood Co can provide you with what is best for the ground. Mulch, like soil, aids in the health and hydration of your plants. Receiving the wrong type of mulch, on the other hand, might be just as damaging as not getting any at all. Your hedges will be vulnerable to pests and exotic plant species if you use the wrong material. It also implies that moisture isn't wrapped around the roots of your plant.
The Mulch and Wood Co is happy to sell a variety of high-quality garden mulch delivery for customers all across Melbourne. Whether you're looking for low-cost alternatives like basic tree clippings or higher-end alternatives like pine barks, we've got you covered. Our experienced garden mulch suppliers can meet your demands and exceed your expectations by providing mulch delivery in Melbourne and the possibility to order mulch in bulk.
Mulches are divided into two categories: organic and inorganic. Both kinds of plants have a place in the garden.
A mulch comprised of natural materials like bark, wood chips, leaves, pine needles, or grass clippings is known as organic mulch. They degrade over time, and after a few years, they must be replaced.
Gravel, pebbles, and landscape textiles are inorganic mulches that do not degrade. Mulching also prevents soil movement and take in the garden.
OUR PRODUCTS
We have a wide range of mulch alternatives available from our Melbourne mulch suppliers, including:
1.Bush Mulch
2. Eucalyptus Mulch 
3. Leafless Mulch 
4.red gum firewood 
5. Mixed Gum firewood
As a Peninsula owned and operated family business, we pride ourselves on quality of service, offering sound and friendly advice on all size projects.  We are renowned for our prompt delivery. Our soil is second to none. We screen on-site using our state of the art soil screen. 
It is ideal to use on the entire garden including vegetable gardens and will assist in water and nutrient retention as well as in the suppression of weeds. Mulch can reduce water evaporation when used as directed, under normal weather conditions.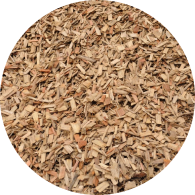 A by-product of the timber industry, this fine, shredded Eucalyptus mulch perfect for native and all general landscape gardens. It is a fine decorative garden mulch that retains moisture and reduces weeds.
How much do I need? 
Most clients are worried about how much mulch they need and get the right quality and quality? The Mulch and Wood Co will provide the best bulk mulch delivery service to satisfy and give you the correct quality and quantity by using the calculated two cubic foot bag of mulch sold by volume rather than weight. If you enter a few details into our calculator, we will calculate how much mulch you will require for your project.
Simply measure the width and length of the areas you'll be mulching and enter the measurements into our mulch project calculator, then choose your desired mulch depth. The calculator will calculate how many bags or cubic yards you'll require! Be careful to consider the existing plants in the area; you won't be laying bulk mulch on top of them, so set aside some space for that!
The Mulch and Wood Co has the most pocket friendly with high-quality mulch available. Cheap mulch is customer service for us. All of the products that we sell are installed by us. So, we'll put down mulch for you! Installation labour is usually charged per 2 cubic foot bag plus the cost of the mulch. We can also clean up your landscaping beds, put a new edge to your beds, and trim your shrubs; we'll need to come to your house to give you a quote for these extra services with cheap mulch.
the best wholesale garden supplies found on the
Mornington Peninsula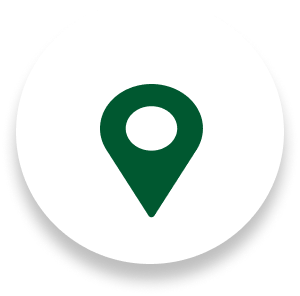 1 Industrial Dr Somerville VIC 3912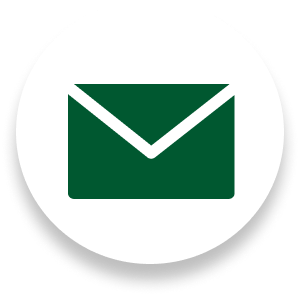 admin@themulchandwoodco.com